As Primary Author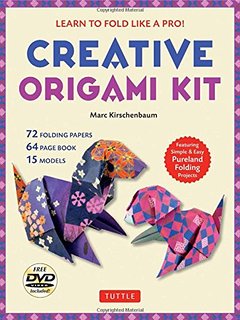 Creative Origami Kit (2016) contains twenty models with a focus on easier sequences, some of which only employ simple valley and mountain folds. The French and Italian editions of this book contain a slightly different selection of models. All editions (except for the e-book version) contain origami papers.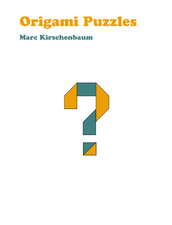 Origami Puzzles (2014) was created exclusively as an e-book. Some puzzles work very well as origami models and the pieces diagrammed here showcase that marriage. All of these works are based on existing puzzle designs. Providing the opportunity to fold your own pieces makes the geometric relationships of the pieces more apparent, but not necessarily easier to solve. Every effort was made to have the pieces for these puzzles begin with the same sized square.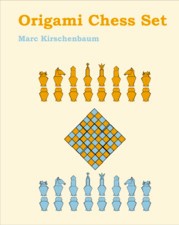 Origami Chess Set (2013) was created exclusively as an e-book. Now you really can crush your opponents King! This collection of origami chess models was created so that anyone can make a beautiful chess set. There are clear folding instructions diagrammed for each model. Each page contains instructions for one model and uses the scrolling sidebar to create a continuous diagram for each model.

Erotic Origami (2008) will satisfy the adult-oriented cravings of origami aficionados. Over 600 full-color illustrations will guide you to recreate 12 origami models. The collection includes different sexual positions, as well as depictions of hands and mouths as they were meant to be used. A chapter on materials and methods is also included.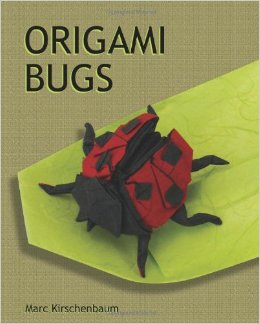 Origami Bugs (2007) is for the advanced origami folder. Create 11 distinct insect designs from a single, square sheet of paper. Fold these works of art yourself with the aid of over eight-hundred illustrations.

Paper in Harmony (2000) is for the advanced origami folder. Create an entire orchestra, including a drummer and a pianist from paper. Fold these 12 works of art yourself with the aid of over one thousand illustrations. There are also chapters to aid you with paper choice and preparation.
Significant Contribution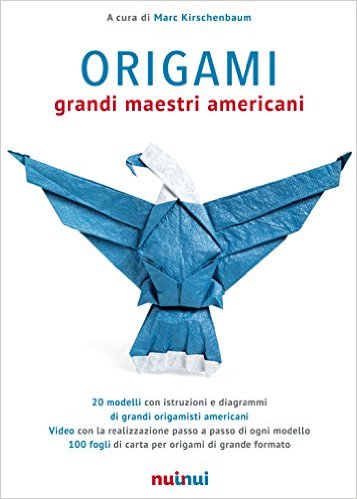 American Masters of Origami  (2015) contains twenty models to showcase the expertise of eighteen American origami masters, ranging from the pioneers of the art to today's innovators. The pieces were selected for their accessibility and representation of style. Contributor biographies give a glimpse into interesting backgrounds and approaches. This kit style book includes 100 sheets of high quality papers. I contributed a bee model, and I edited and curated this collection.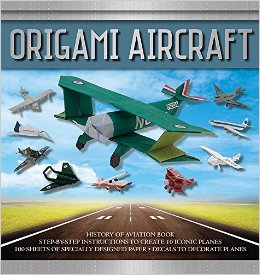 Origami Aircraft (2015), is a kit style book featuring the works of four American origami artists. Many of the models are from multiple sheets for increased accessibility. There is a selection of stickers included to really add to the ten famous plane's realism. My contribution includes a triplane, biplane, and a Concorde jet.

Origami Masters Bugs: How the Bug Wars Changed the Art of Origami (2013) contains super-complex excursions in the art of making paper folded bugs. This book features contributions from many top folders – my Ladybug and Mosquito help round out the selection.
As a Guest Artist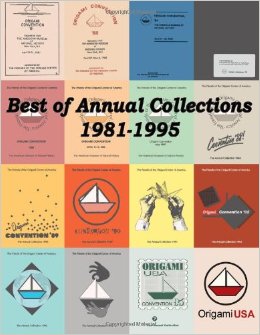 OrigamiUSA's Origami Collections are anthologies of origami works from around the world. I have been contributing to these books since 1986, and have acted as a Managing Editor since 1990.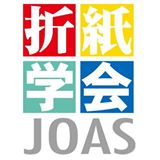 JOAS's Tanteidan Convention books are published in Japan, and have a focus on more advanced origami works. I have been contributing works to these anthologies since 1999.  Unfortunately, they are printed in limited runs, and can be difficult to purchase previous editions.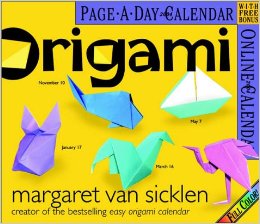 Margaret Van Sicklen's Page a Day Calendars feature tear out diagrams on each page, which double as folding paper for the previous day's featured model. Most of the models are very easy and have clear diagrams. The selection changes a bit from year to year, so it is worth keeping up with the series. I have been contributing towards this series since 2001.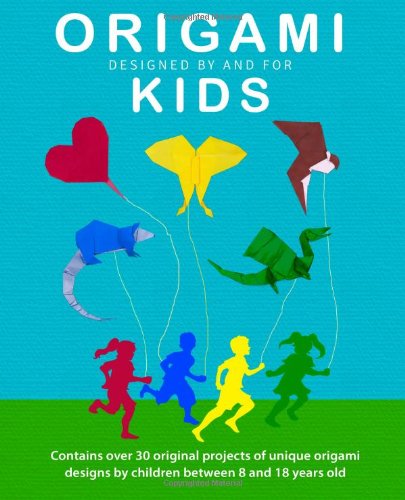 Origami Kids: 32 Projects Designed by and for Kids (2013) is a collection of thirty origami projects compiled by JC Nolan. All of the designs were created when the artists were children, including my Rearing Dragon which is on the cover. Proceeds from the book go to OrigamiUSA to fund the Origami by Children program.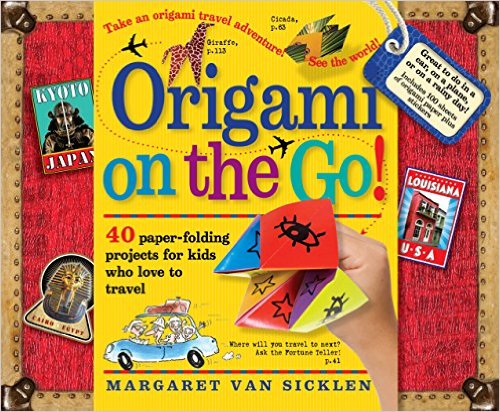 Origami on the Go: 40 Paper-Folding Projects for Kids Who Love to Travel (2009) by Margaret Van Sicklen, features simple models along with specially patterned paper to bring them to life. Relating each model to a travel related theme is both fun and educational. Included is my Ram model.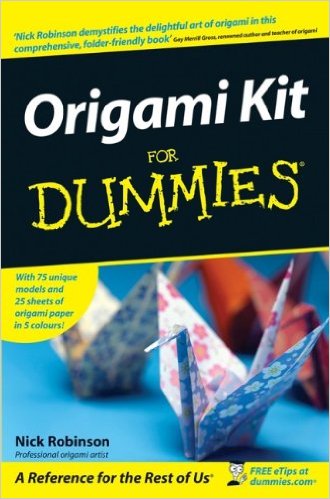 Origami Kit For Dummies (2008) by Nick Robinson, contains 75 models of varying difficulty. My included Pureland Person is one of the easier ones.  The content is excellent, but the awkward layout makes this book not as great as it could have been.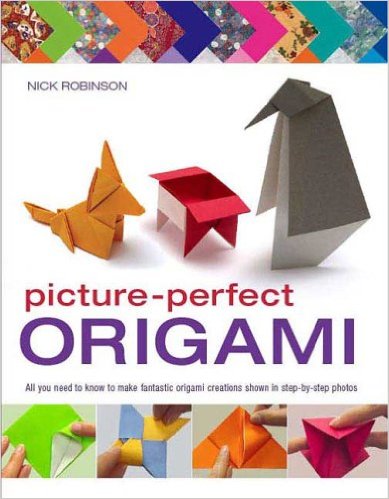 Picture-Perfect Origami (2008) by Nick Robinson, contains diagrams enhanced with excellent photos to guide the novice folder. Most models are traditional, but the end section features a few modern designs, including my T-Rex.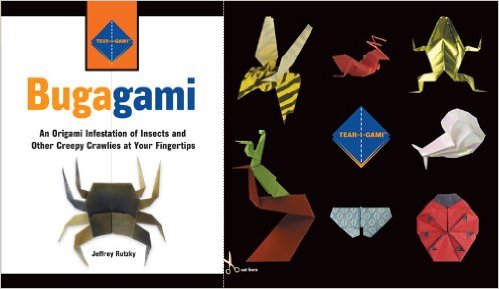 Bugagami: An Origami Infestation of Insects and Other Creepy Crawlies at Your Fingertips (2006) by Jeffrey Rutsky contains origami insects of simple to intermediate difficulty level. My Ladybug piece is included.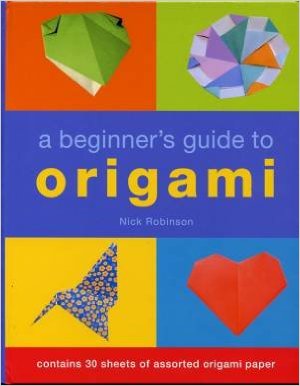 A Beginner's Guide to Origami (2005) by Nick Robinson contains what might be described as the "new classics of origami." My simple Fish model is included, and I am proud to be part of this excellent collection. The spiral binding concealed within the hard cover is a nice touch as well.
Origami 2006 Calendar (2005) features photos of great origami from around the world. Lynton Gardiner provided the expert camerawork. Included is my African Elephant. It is too bad it is in a calendar format, as the images are timeless.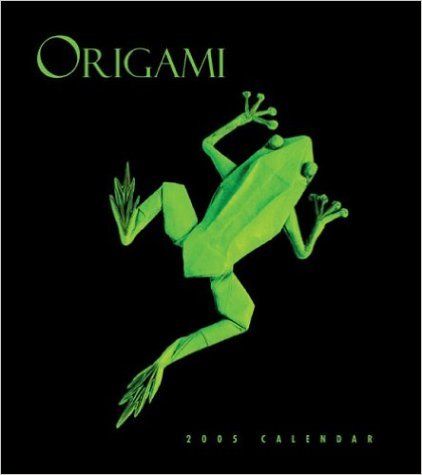 Origami 2005 Calendar (2004) features photos of great origami from around the world. Lynton Gardiner provided the expert camerawork. Included is my Seated Guitarist and Fluffy. It is too bad it is in a calendar format, as the images are timeless.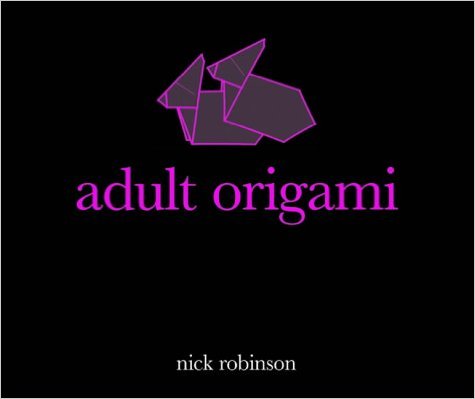 Adult Origami (2004) is a collection of works mostly by author Nick Robinson. Focusing on simpler works, the results are not too risqué. My Anally Receptive piece was included (uncredited), but Nick has more than made up for the lack of attribution.
Origami Masterworks (2003) by the Mingei International Museum , features photography by Lynton Gardiner of the exhibition referenced in the title. Amazing origami from around the world is showcased, along with details on each piece. My Seated Guitarist is included. This is designed to be a coffee table book, as instructions are not included.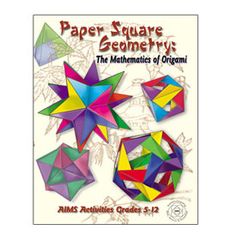 Paper square geometry: The mathematics of origami (2000) was compiled by Michelle Youngs for the AIMS educational foundation. The mostly geometric models are used as a basis for a high school math curriculum.  The text contains lots of insights on the mathematics embedded in these pieces. A few of my disection style puzzles are included.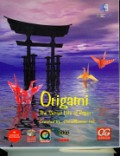 Origami: The Secret Life of Paper (1997) by Robert Lang is a pioneering effort into the world of multimedia origami. That also means this CD-ROM is unlikely to run on modern machines. A few of my pieces were  used in the gallery section.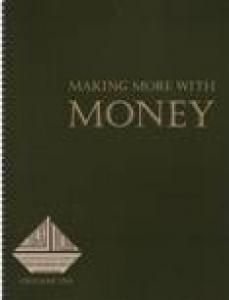 Making More with Money (1995) is an OrigamiUSA publication featuring 38 dollar bill folds. Included is my Box and Inflation (shrunken dollar bill).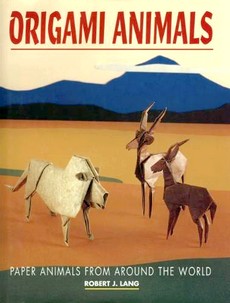 Origami Animals (1992) by Robert Lang contains 23 models of mostly intermediate difficulty. It is a beautiful book, and is a shame that it has gone out of print. There are a few guest artists featured, and my own Polar Bear made the cut.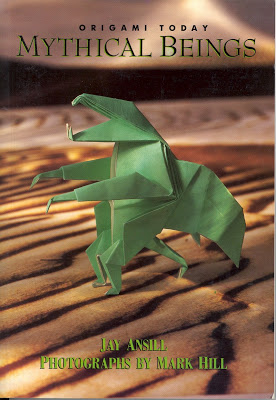 Mythical Beings (1992) is acclaimed musician Jay Ansill's origami book debut. Unfortunately, due to matters beyond his control, he was unable to have the book properly edited. The result is fourteen great pieces, depicted with frustratingly messed up diagrams. My Rearing Dragon is featured.